5 Wonderful Newborn Baby Gifts for the Next Baby Shower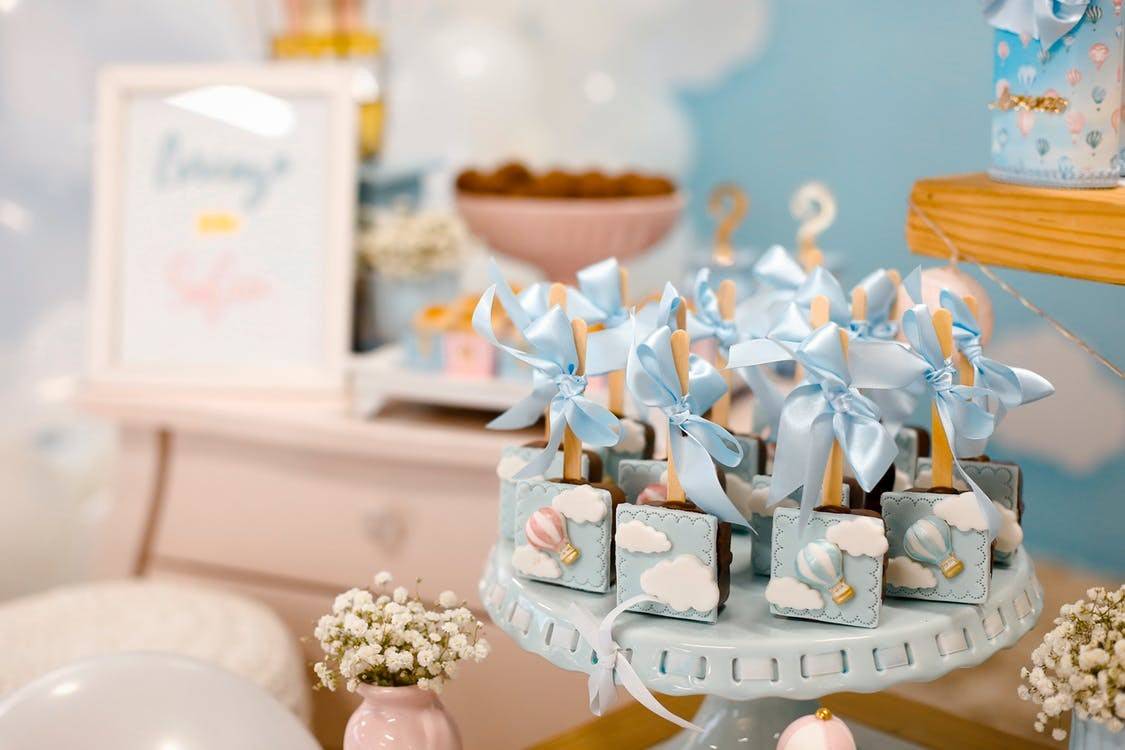 Wondering what to gift a mother-to-be?
Swaddle blankets, pacifiers, bibs, stuffed toys, diaper bags; you're never going to run out of options in the baby aisle. This could get confusing for people who've got no experience with babies or are attending a baby shower for the first time. You're caught in a position where you want to gift a unique newborn baby gift but don't want to break the bank.
Lucky for you, the moms from bargain bows have attended our fair share of baby showers. We also have a knack of finding affordable gifts that won't compromise on value. So we decided to round up our favorite baby gift ideas and shopping tips to help you out.
Here's what you need to know:
The Gifts: Best Newborn Baby Gifts for the New Arrival
1. Drool the One Gift Set by Baby Bazzle
Baby Bazzle is a hip baby shop that makes the 'drooler look cooler'. The company designs modern baby accessories that forgo pastel colors for stylish designs and embellishments. The best part is that these products aren't just accessories. They are all designed for a greater purpose.
The 'Drool the One' gift set in particular features drool-proof items like:
Bandana bibs to keep the baby dry

Bandana bib with teether to soothe gums and absorb drools

Bandobib scarf to keep them warm during winters
In short, it's the ultimate prep set to tackle drooling babies during feeding time, teething, and outings.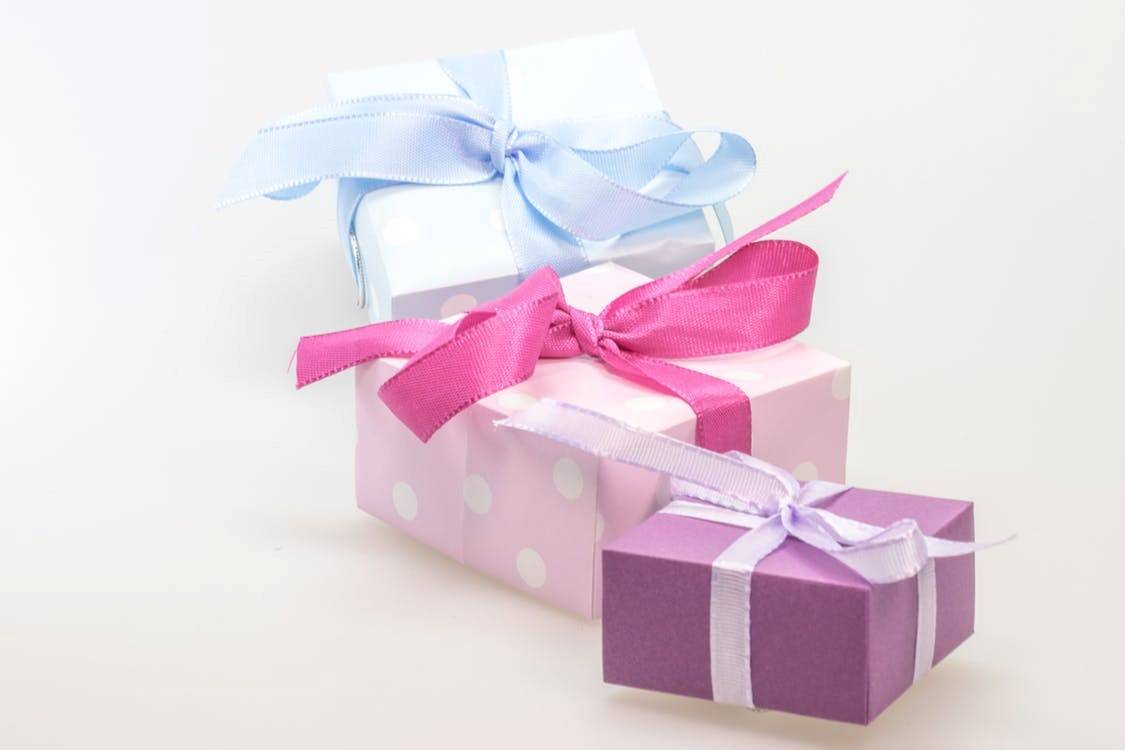 The world may have gone digital, but nothing can capture nostalgia like a good old album. This is where record books come in. You can gift the couple a big baby book that allows them to paste pictures, record, milestones, and place mementos of the child's first few years.
We're sure that this present will be cherished by the family for years to come.
Where to buy it from? Etsy, Amazon, and other online stores have a cute collection of keepsake books that you can pick from.
3. Bibs and Bows by Bargain Bows
Is a little princess arriving soon?
This gives you a chance to adorn the cutie pie with pretty little bows made juts for her. We recently launched an adorable Newborn Head Band Gift Box. The gift set features adorable baby accessories like bows, floral headbands, to the all-essential-bibs.
A great thing about this present is that the headbands can be used well past the first year.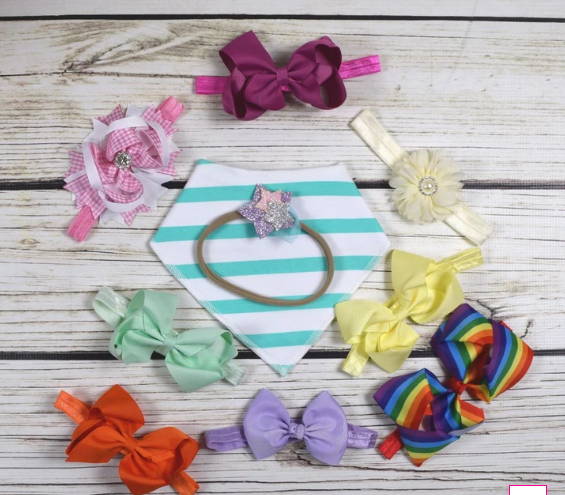 If you're planning to get something bigger, then baby play gyms are a great option. The miniature gyms are designed to keep the baby distracted while the parents are occupied. From colorful comfy mats, mobile toys, to jingling rattles, these play mats come with lots of features.
A big advantage is that it allows playtime to be stimulating and tactile-oriented. Thus, allowing the little one to grow into a healthy active child.
Want to make a grand gesture?
Then it's time to rally up your friends and family to go big on the newborn baby gift. This idea works for groups like colleagues, cousins, or neighbors of the parents-to-be. You can pool in the money to get big ticket items like car seats, cribs, and other baby necessities.
Another idea is to get the parents a gift card or voucher so that they can purchase something that meets their needs.
The Checklist: Things to Consider When Buying Your Present
Still confused on what to get the parents-to-be?
No worries! We've all been in your shoes, especially if it's your first time as a baby shower attendee. The good news is that there aren't any major dos and don'ts for this situation. So you can't go wrong as long as the present is baby-friendly and adorable.
Luckily, our potential gift list already ticks those two boxes.
However, if you're still looking for inspiration then you can opt for: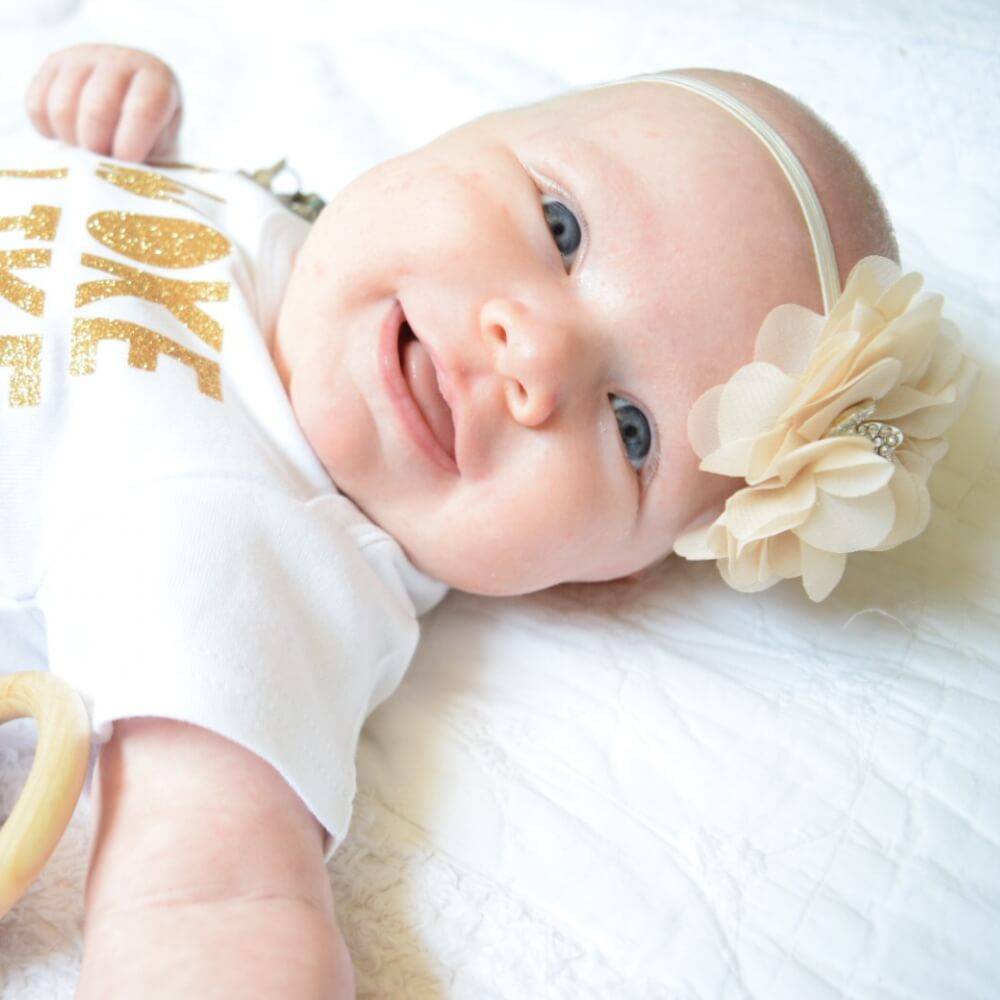 You can always ask the host to share the couple's baby registry.
What's that, you ask?
Many millennial parents have started putting up a baby registry in-advanced to the baby's arrival. Like the wedding registry, it features essential items that they'd like to stock up on to start this new phase in life. The registry includes baby products, a list of favorite baby brands, and other hints on what they'd like for their baby.
Not only does it make it easier for guests to get gifts, but the parents end up getting things that they actually need. So it's a win-win for everyone!
You know what they say, 'it's the thought that counts'!
DIY-gifts are a great way to double up on personalization. If you can't afford to get a big-ticket item or feel like nothing from the baby registry works for you, then handcrafted gifts are a good option. They are inexpensive, thoughtful, and totally cute.
The most popular DIY presents for babies include patchwork quilts, knitted items (hats, mittens, sweaters, and booties), and mobiles for the cot. The possibilities are endless here.
Plus, the expecting mother will probably gush over the efforts you've made to get her bundle of joy the perfect gift.
Pro tip:  Do you love babies? Live near the couple's house? Then you can gift them a few hours of freedom by offering your babysitting services once the little one arrives.
What if the parents haven't set up a baby registry? What if your DIY skills are non-existential?
Don't fret! Newborns are a handful, which means there are many little things that the parents will need when they arrive. Most guests forget those small practical items because of the grandeur of the big ones. However, that doesn't mean that the parents won't appreciate your practical presents.
So what can you get in this scenario? Feeding bottles, swaddle blankets, baby care kits, and other handy items that they will need.
Pro tip: Create a themed basket filled with smaller retail purchases if you think your gift is too small.
That's it! We're sure that one of these adorable presents has struck your fancy. Or at least give you a head start on what you'd want to get for the new arrival.
In the end, the best newborn baby gift will be anything that is given with love. We're sure that the expecting parents will cherish your present no matter what.  
Happy shopping!